Scouring my journals for art ideas, I learned something:
The more community organizing I do, the less art I do. Everything is SubRosa this, Guerilla Drive-In that, and Trash Orchestra this.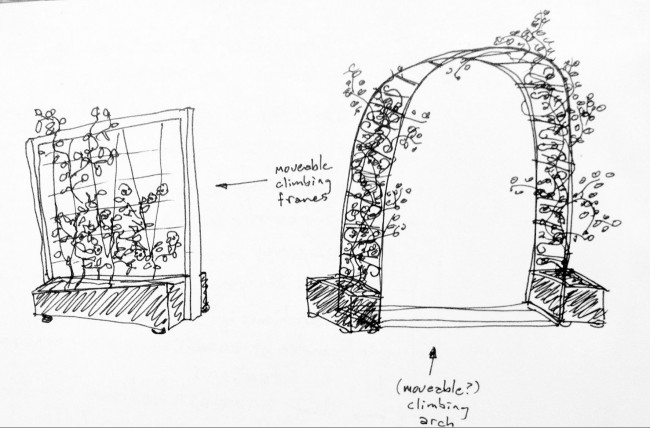 There are notes from a dozen Free Skool classes I taught, free-writes from my writing group, sketches of things we DIYed at the community space, tons and tons of meeting notes, and so on.
Interesting only in an anthropological sense, like maybe if you were writing your community studies doctoral thesis on "The Role of the Organizer: Long-term Activists and Their Effects on Community Organizing in a Medium U.S. West Coast City." Boring.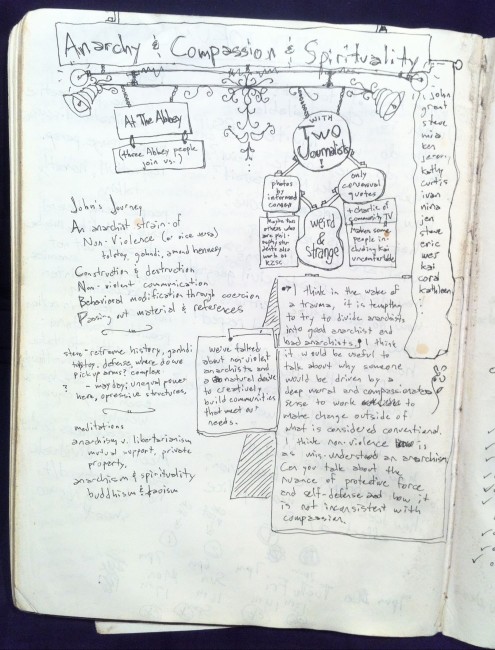 Where are the big art ideas? To find them, I have to go back a bit farther, beyond November 2008 when SubRosa opened and took a lot of my extra time. And back before October 2008 when cops mugged me during a Trash Orchestra protest and sent me on a two-year legal battle in and out of court. And maybe beyond 2004 when I helped start Free Skool.
Or maybe beyond 2002 when I bought the Redwood House — home ownership and improvement being a kind of distracting art form.
Looking back, no wonder I've had a creative itch that has felt unsatisfied for a while.
Over the last few years, feeling overwhelmed by my commitments as well as wanting some of these collective projects to grow beyond their founders, I scaled back my involvement in a lot of things.
That gives me more room to explore other important areas, particularly art and creativity. I've started on solo and one-on-one collaborative projects that have felt amazing.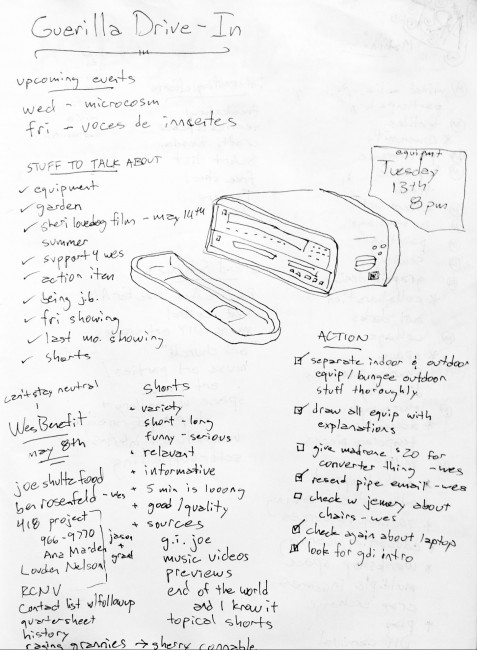 I really enjoy community organizing however, and while it doesn't meet all of my needs for creativity and play, it does address my desire to make positive change in the world, to work collectively with others, and do big things.
I will have to take care not to lose sight of that.
Hopefully, in a year I can look back over my journal and see it filled with absurd and ambitious ideas to bring more creative whimsy as well as positive change to the world.