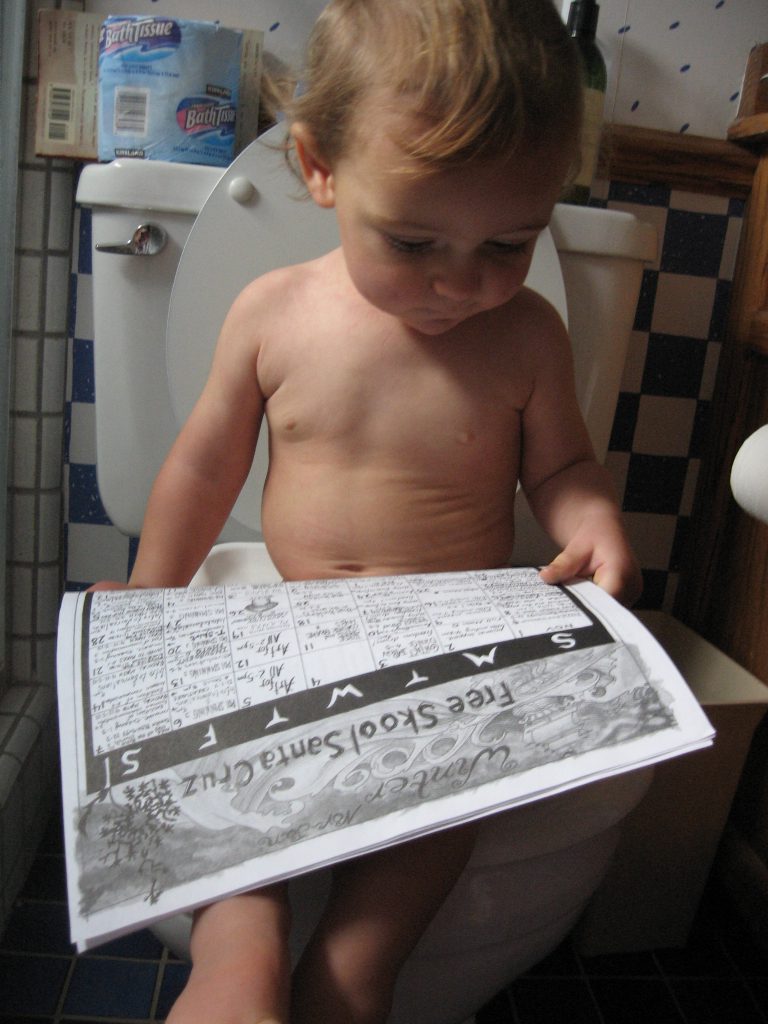 A radically different approach to living and learning, Free Skool Santa Cruz is a grassroots educational project beyond institutional control. It is an opportunity to learn from each other and share what we know, to foster communities of mutual support and autonomy.
We see Free Skool as a direct challenge to dominant institutions and hierarchical relationships. The project strives to blur the lines between teacher, learner, and organizer. Free Skool is decentralized, with classes held in homes, social spaces, and parks.
Part of creating a new world is resistance to the old one. Through this project, we want to change the way we learn and the way we relate to each other
Free as in free expression, free thought, and liberation. We try to keep Free Skool firmly fixed in a gift economy and outside the stream of commerce. While some teachers may ask for a donation to cover materials, no one is turned away for a lack of funds.
From the wikipedia article on Free Skools that I created and maintain: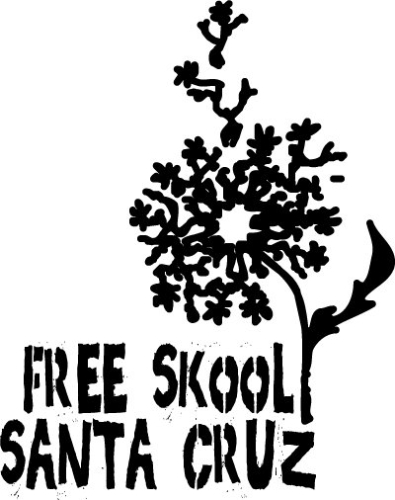 An anarchistic free school (also free skool) is a decentralized network in which skills, information, and knowledge are shared without hierarchy or the institutional environment of formal schooling. Free school students may be adults, children, or both. This organisational structure is distinct from ones used by democratic free schools which permit children's individual initiatives and learning endeavors within the context of a school democracy, and from free education where 'traditional' schooling is made available to pupils without charge. The open structure of free schools is intended to encourage self-reliance, critical consciousness, and personal development. Free schools often operate outside the market economy in favor of a gift economy. Nevertheless, the meaning of the "free" of free schools is not restricted to monetary cost, and can refer to an emphasis on free speech and student-centered education.

Free schools have their roots in the anarchist Escuela Moderna of Spain in the late 19th and early 20th centuries. They are, at heart, non-institutional, non-authoritarian, and counter-cultural. Generally, these are formed at a grassroots level by a group of individuals acting collectively and autonomously to create educational opportunities and promote skill-sharing within their communities. For example, the Anarchist Free School in Toronto was described as such, "The anarchist free school is a volunteer-run, autonomous collective offering free courses, workshops, and lectures."