The Costco Soulmate Trading Outlet claims to be the leading provider of low-cost, quality soulmates in Black Rock City since 1998. This highly-interactive, daytime camp I founded more than two decades ago is still going strong at Burning Man.
Customers begin the process at our retail outlet in Black Rock City during the Burning Man Art Festival, bringing a soulmate to trade. They fill out a customized and lengthy application form, often spending hours enjoying our bar and socializing with other customers going through the process. Customers then go through a detailed, personal interview with our highly-trained staff, who code them and give them their Costco card.
Later, when the customer returns for pickup, they get their soulmate's application form (sometimes again staying for hours in our bar socializing), then go out into the city, using their soulmate's form as a guide, to find their soulmate. Meanwhile, someone else has received their soulmate application and is looking for them.
Costco staff tell new customers that our corporate policy is that customers may have many soulmates. Their soulmate may be a lover or a best friend, a mentor or a protege, a muse or an inspiration. While it is not always obvious what our top-secret supercomputers and our powerful and comprehensive matching algorithms meant by soulmate, it is up to the customer to find that place inside of themselves where they and this other person touch souls. We do not accept returns.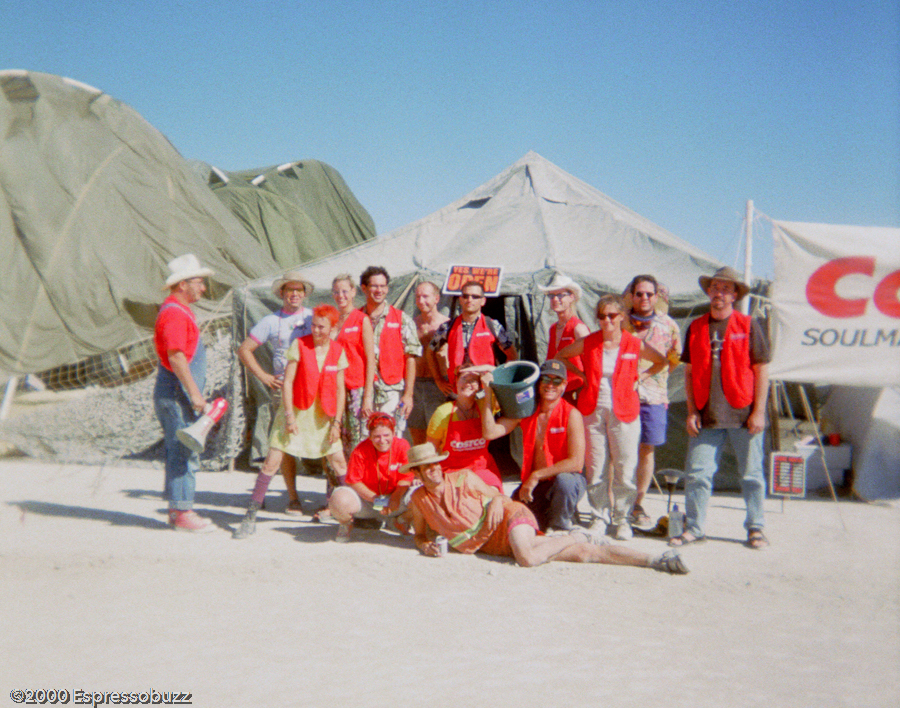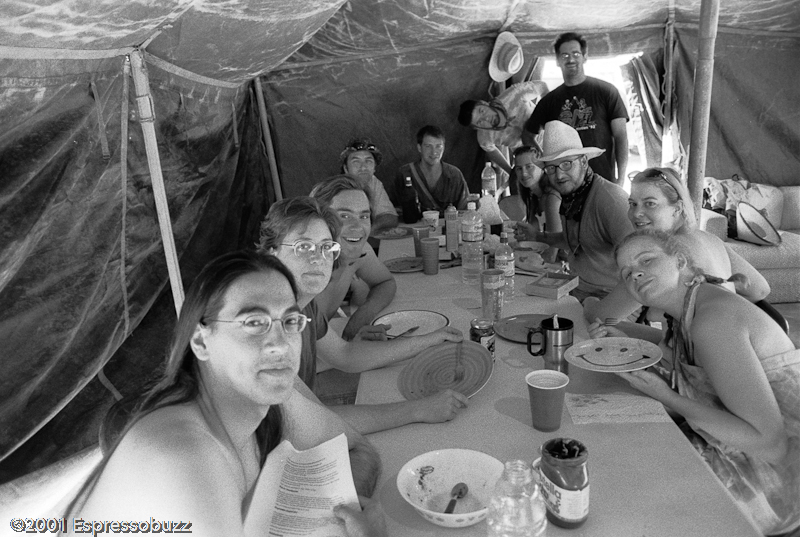 Over the decade and a half of Costco service, customers have returned to tell us many success stories. Couples have gotten married or moved across country. Babies have been created. Best friends have been found. Soulmates have inspired each other in innumerable ways.
I co-founded Costco in 1998. Earlier that year we were brainstorming ways to create a Burning Man theme camp that not only allowed us to get to know strangers, but would encourage others to do the same. We wanted a highly-interactive context that would use performance to bridge across the shyness and anxiety of meeting new people. We adopted a pseudo-corporate facade to take what was one of the most meaningful personal quests — finding a soulmate — and render it low-pressure and commonplace — coming to a big box wholesale outlet, and through that, disguise the significance, awkwardness, and truly-heartfelt nature of our service.
I managed Costco for eight years before management was turned over to the capable hands of long-time Costco campers.