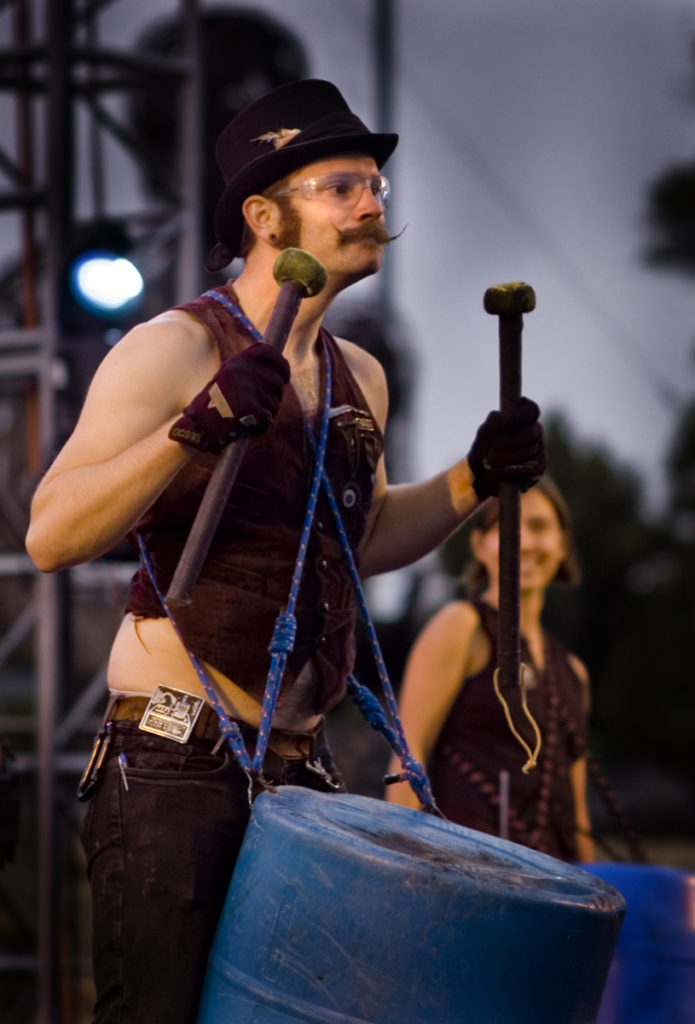 Trash Orchestra is a marching percussion band – a bone-shaking recycled orchestra. We make percussion on tuned cans, hubcaps and barrels, drums, pieces of sheet metal, and homemade oddities.
I co-founded Trash Orchestra in December, 2005 and organized and played until the band's extended hiatus in 2009.
We appeared invited and uninvited at protests and celebrations, furors and fracases, anywhere there's a need to make a ruckus, to shout out and help right injustice, suffering, and oppression, to make a big noise to celebrate our victories and our losses.
Trash Orchestra performed at a wide variety of events and protests, including defending the Santa Cruz Beach Flats Garden, San Francisco Fire Arts Festival, Santa Cruz Pride Parade, Honk Fest West in Seattle, in support of the San Francisco Mime Troup, marches against Chevron's complicity in the Iraq War, defending the Santa Cruz Farmers' Market drummers, and marches to protect the UCSC treesit.