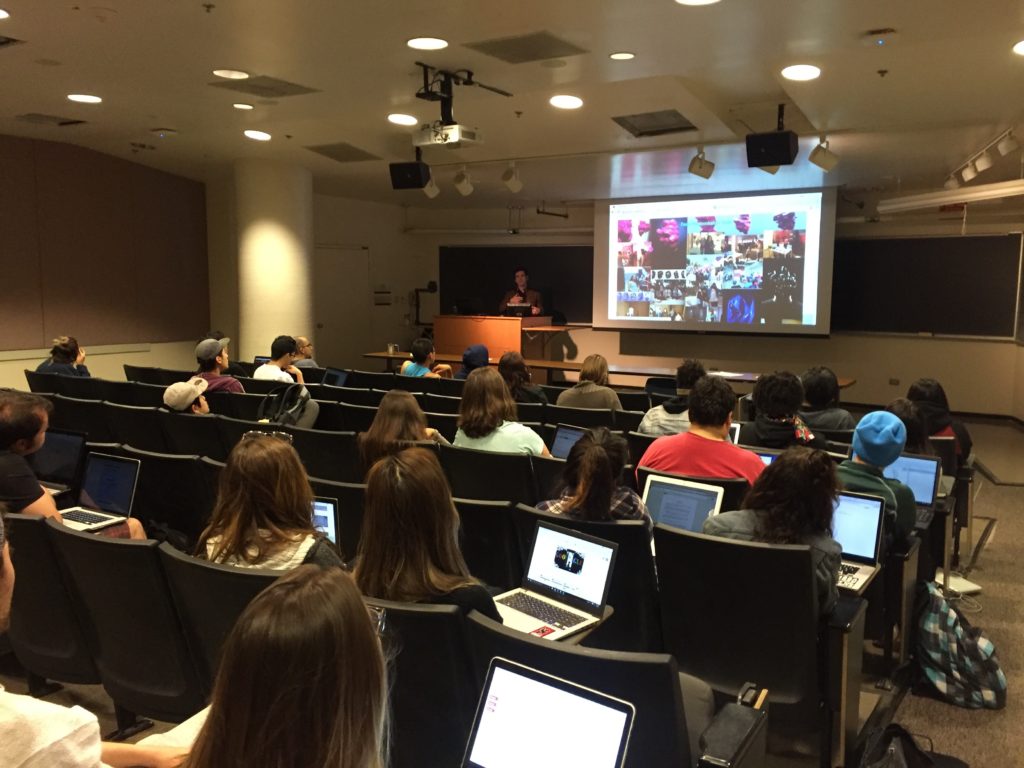 This quarter I'm lecturing in the UCSC Art Division for an Introduction to Programming for the Arts. Here's my description for it.
An introduction to both programming and web markup languages, designed to help students code their creative projects. Programming is all about methodical problem solving and learning to see the world differently. These skills will serve you well in many things you do.
Two 2-hour lectures a week in a large class holding around a hundred people. Students attend one of four sections with the class split in quarters. It currently meets Tuesdays and Thursdays at 10am at Baskin Engineering 152. Feel free to join us and sit in.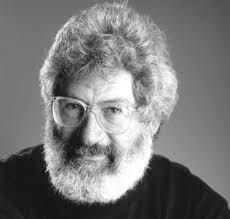 This is a class previously taught by UCSC Chaos Theoretician Ralph Abraham for whom I TAed last spring. I enjoyed his class and his classic layed-back UCSC professor style, a rarity on campus these days.
The TAs for my class are Adrian Phillips and Marcelo Viana Neto, two talented teachers in their own-right from the Digital Art and New Media MFA program, the same program I graduated from last June. They are DANM grad students in the cohort following mine, and are well known to me for their dedication, intelligence, compassion, and skill. I feel super fortunate to have these friends on my team. Despite being in the final thesis quarter of an incredibly compressed MFA program, they are still able to offer their full attention to the class.
From the beginning we wanted the class to feel different, starting from a collaborative plan. We met six-months before the class started to brainstorm what we hoped for and what we wanted students to get our of the class. Things like:
address feminist and racial issues
student voices to be heard from beginning to end
interactivity
treating programming as a creative pursuit
lower barriers to tech
open doors of possibility
So far the students have exceeded my expectations. They have been playful, interactive, good humored, and energetic. It has been fun to talk with the group of them in the classroom. I hope that our regular discussions about making space for others, and bravely speaking up ("step up, step back") and talk of gender bias in technology has accounted for the increasing trend I've seen in our classroom of women and students who self-identified as struggling with the material courageously speaking up in class to answer questions and make suggestions.
If you happen to be on Science Hill on a Tuesday or Thursday morning, please feel welcome to drop by.