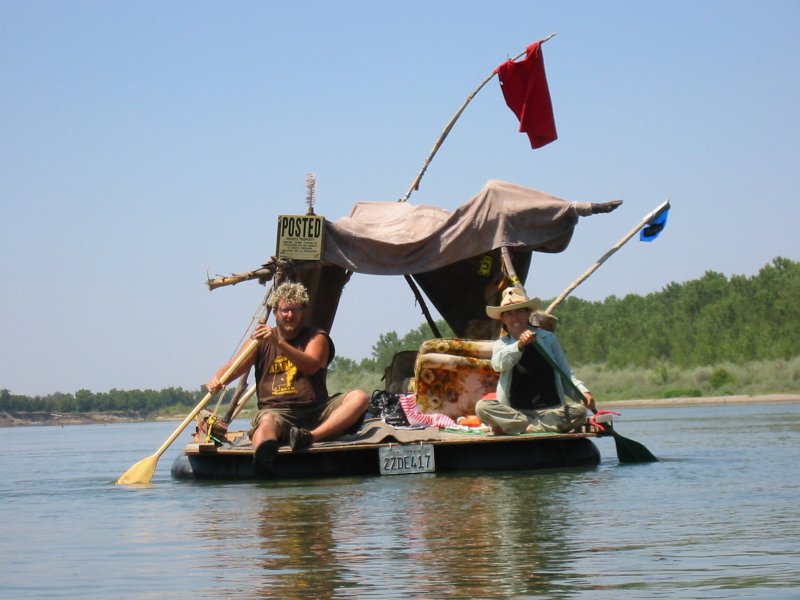 In 2005, a few of us set out on a punk rafting adventure, building a raft out of found and scavenged materials and floating for a week, Huck Finn-style, on one of the largest fastest rivers on the continent, the Missouri.
We lived to tell the tale (barely), and so year after year, we've taken longer and longer adventures, floating many major American rivers on completely ridiculous homemade rafts. After that first single raft trip, we invited others, launching with whole punk raft flotillas. The experience has been life changing.
Below are two 'zines created by the author:
The Good Ship Abandon
the story so far
A graphic adaption of an adventure building a raft out of trash and floating more than a hundred miles on the perilous Missouri River, one of the fastest flowing rivers in North America.
Punk Rafting Adventure
yours for the taking
A 'zine in preparation for a journey with friends on the Willamette River based on a half decade of DIY river rafting.