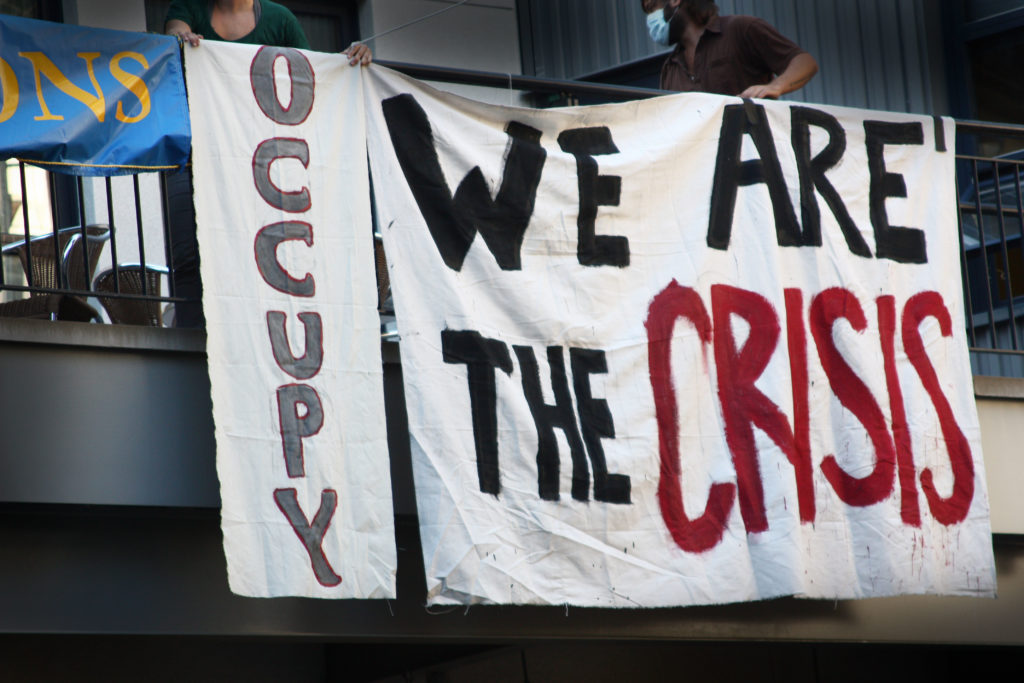 I helped organize a regular gathering of radical photographers in 2008 and 2009 to come together to share, discuss, and critique photographs.  Together we made deeply inciteful, meaningfully political, and disturbingly incendiary images.
In each class we chose potential assignments and creative collaborations. We went out to shoot our vision, bringing our top 5 prints, slides, or digital images to share and critique.
At the end of the quarter we had a showing of the best of our work at SubRosa.