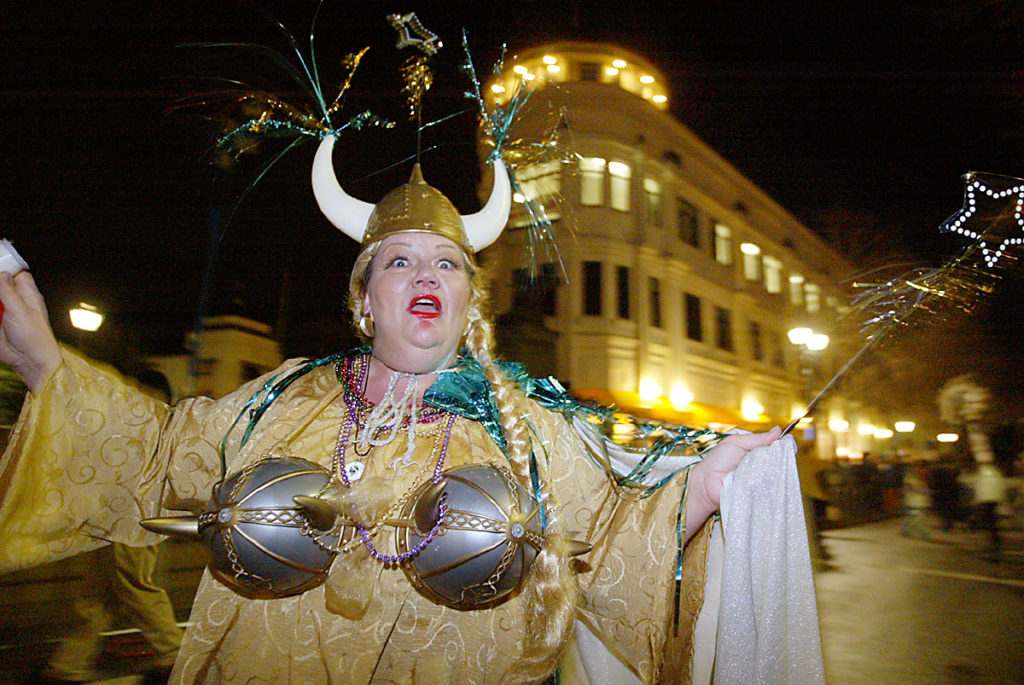 Last Night is a decentralized, collective, open, public New Year's Eve celebration in Santa Cruz, California. Last Night is a completely organic event, organized and put on at a grassroots-level. No city-sponsorship. No corporate donors. It's a do-it-yourself (D.I.Y.) parade and celebration.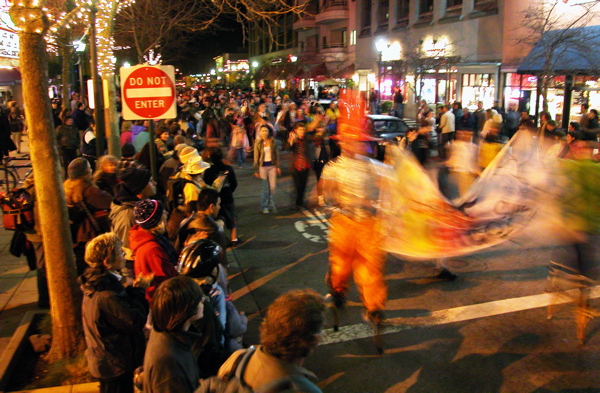 I conceived the event in 2005 and co-organized and promoted it for years.  Last Night started as a response to the implosion of the city-sponsored First Night celebration. That year, thousands of people came out to participate in the people's parade that marched raucously up Pacific Avenue. The parade represented a broad cross-section of the community and was high-energy and peaceful.
The celebration is decentralized — no one person or group makes it happen. There is no central committee nor board of directors. No one is in charge, but we are all leaders. Decisions about route and timing and other tactical matters are made collectively by those willing to step up and make it happen. Collective simply means we all do it together.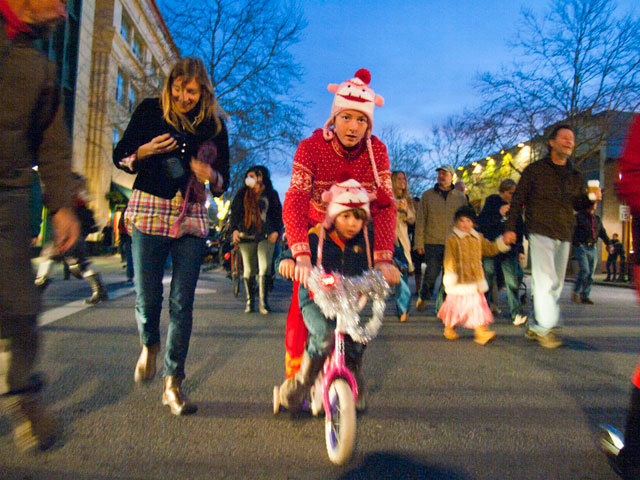 We explicitly do not ask for permits or permission, nor are there any limits on participation. No one is in a position to restrict who can participate or in what way. People simply show up prepared to take part in a city-wide celebration. Our entire community is invited to participate and celebrate together.
The focus is on self-reliance. One of the most important aspects of the Last Night celebration is that people take responsibility for themselves and for their community. As such, parade "un-organizers" take pains to address issues such as security, traffic control, sanitation, clean-up, and police liaison.
From the Last Night Manifesto
We want to live in a world full of play and celebration, where self-expression is a matter of course. A world full of surprises, in which relationships are authentic and open-ended. A world in which we share a direct connection to the world around us. Where one does not have to ask permission of authorities to realize one's dreams of adventure and possibility.

Part of creating a new world is resistance to the old one, to the relentless commodification and control of everything, including celebration and the way we relate to each other.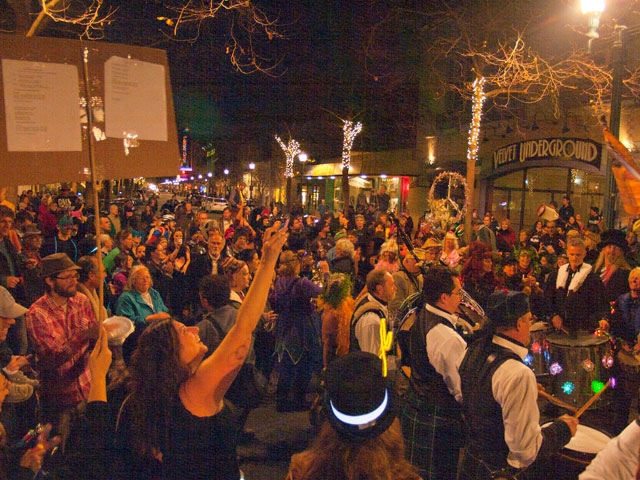 Every New Years since 2005, the DIY celebration has been peaceful, creative, and fun. Community members carefully handle organization, traffic control, and cleanup. However, because of its lack of official sanction, civic leaders have opposed the celebration from the beginning.