I'm participating in Fun-a-Day, a daily art challenge through the month of January, committed to do a daily post here detailing some Big Art Idea or project that looms somewhere out in my future.
On Water Street, years ago, there used to be a small sign graveyard. There was a large pile of metal and plastic from decommissioned signs as well as as some pretty big signs set aside. If you looked through the pile, you could sometimes find neon signs. One of the many treasures I picked up over the years was a letter K and a letter O. I used to have a guess as to which company's logo it came from, but now I've forgotten.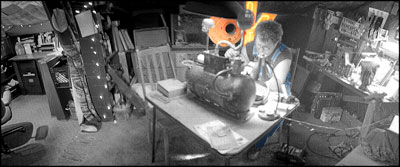 You can see the OK in the background of some of the old photos of my shop. It was a lovely and reassuring feature of my studio, but I always wanted to do something bigger and greater with it.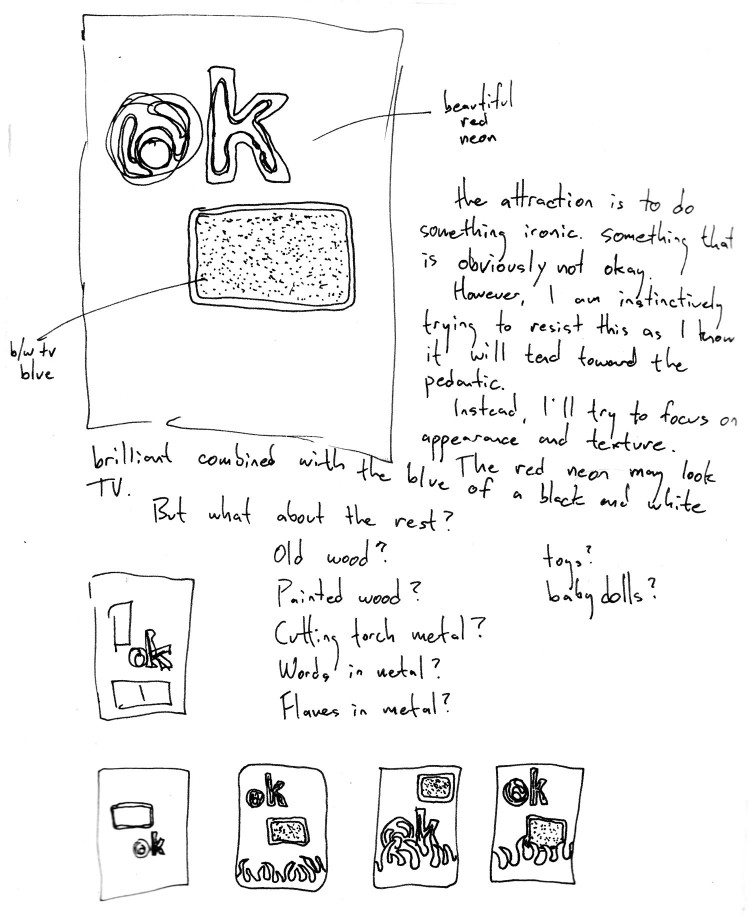 I think now I'd tend toward something simple. Maybe even the TV screen — though visually beautiful combining the blue static with the red neon — is too much. I think the big red OK is really too extraordinary an artifact to not let it speak for itself.
Now as my studio is largely in storage, so is the big OK. I want to get it out and bask again in its warm neon glow.