Years ago, I used to comb through a local sign graveyard, the lot where some sign company took all of their decommissioned signs and dumped them. One of the best finds was an old Radio Shack sign.
Naturally, I have fond nostalgia for the hours spent in my younger days combing through Radio Shack's inventory for needed parts. The signs were beautiful and rendered two signs in one: A "Shack" sign that I hung beside the door to my art studio and a "Radio" sign that I held on to waiting for the perfect use to strike me.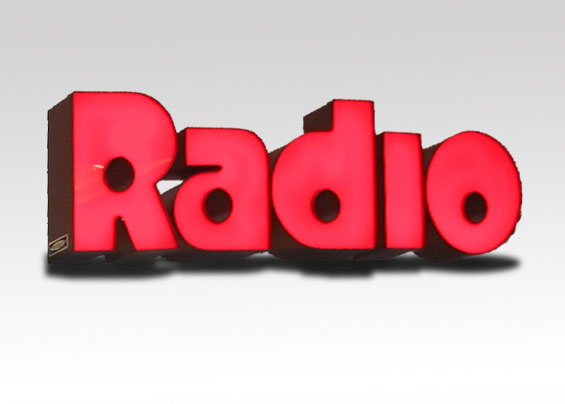 When I programmed a show at the local public radio station KUSP, I had an idea for a sculpture. A city of old radios emerging from behind the sign. Somehow I could have audio from the radios, but I wasn't sure quite how.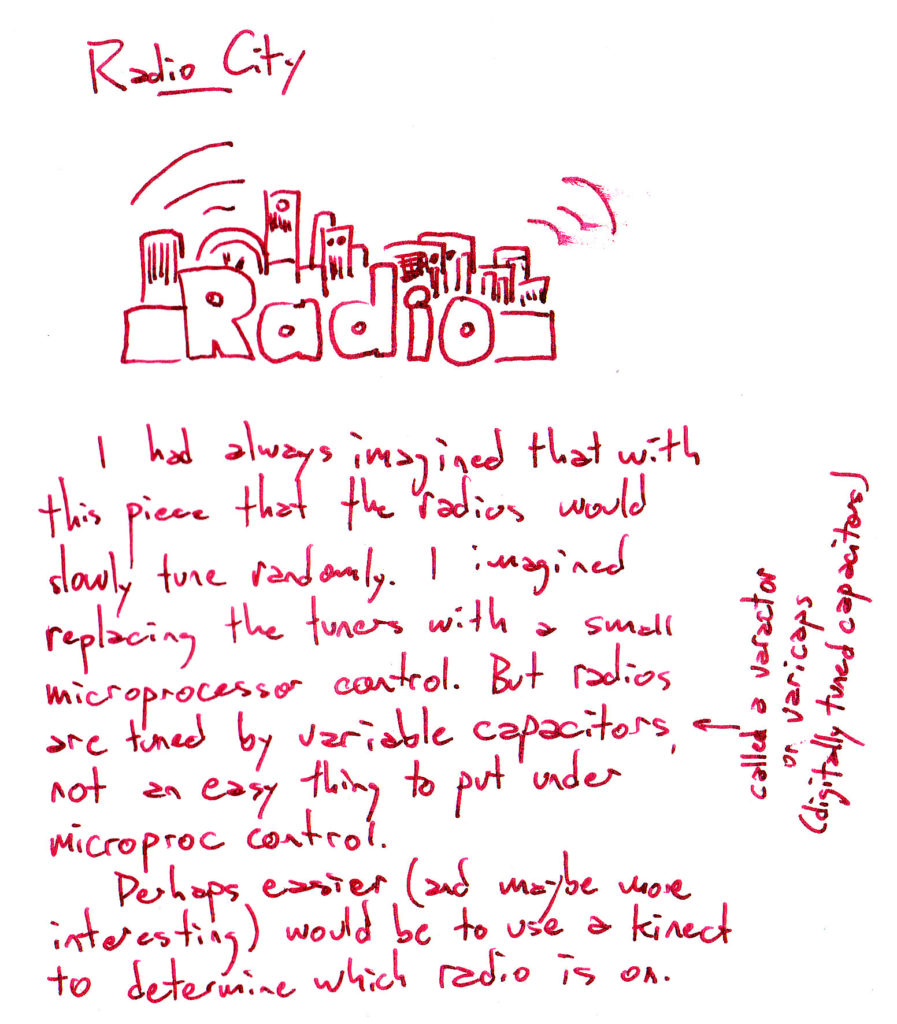 I flirted with various ways to include audio in the piece. Originally I thought of some mechanical device tuning the radios back and forth. Then I thought about putting the dials under computer control.
More recently I thought about having the various radios fade on and off depending on the viewers' position before the piece. The more people gathered around, the louder would grow the incoherent babble of radio output.
I like this relatively simple piece and the potential for creative and strange whimsy.