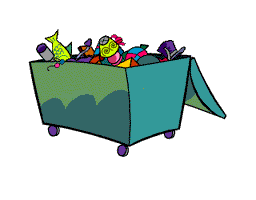 In the mid-1990s, I created a series of some of the earliest interactive web applications. With Dumpster Diver, you dove in and uncovered strange garage sale and thrift store treasures that you could then send to a friend.
You're going diving! Dumpster diving! It's like give-away day at the Thrift Center. It's like Sunday evening curb-side after the yard sales give it up. It's like, well… it's just like rummaging around in the trash behind the junk store. Jump in and see what you can dredge up.
The applications, to my surprise, were remarkably successful and were online for well over a decade.