Kecak is a form of vocal percussion and dance originating in Bali, Indonesia, and inspired by traditional gamelan, performed by a circle of dozens and even hundreds of performers chanting in interlocking patterns and performing choreographed motions.
Bring your monkey energy and join the members of Gamelan Anak Swarasanti in a participatory performance of Kecak Monkey Chant, lead by Kristopher Yunker, I Gede Oka Artha Negara, and Wes Modes. Come prepared to play and sing.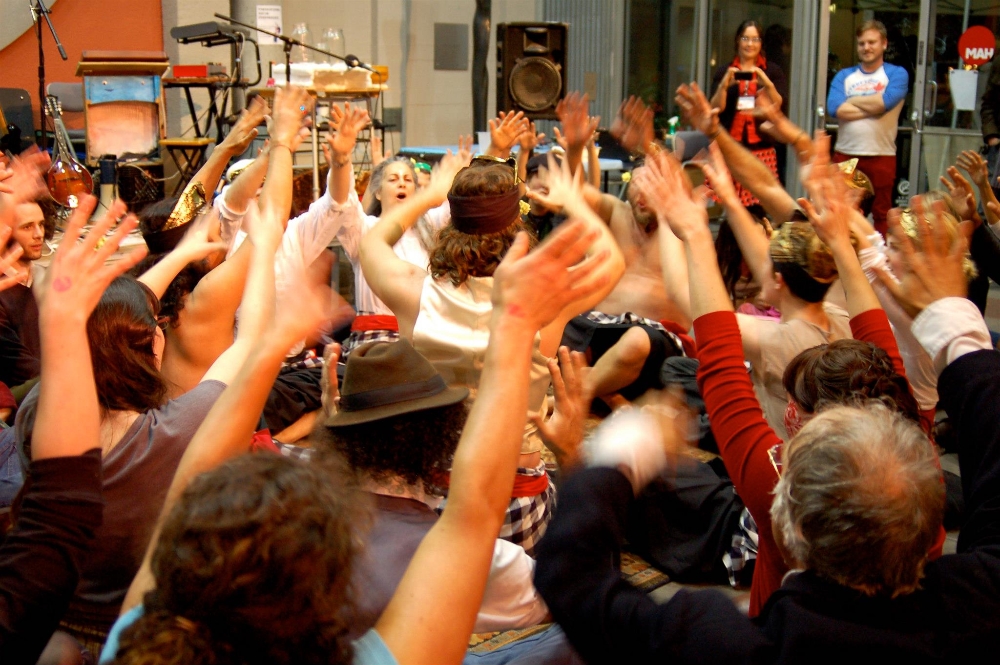 In late 2012, I organized and co-lead a participatory performance of Kecak at the Santa Cruz Museum of Art and History as part of Radical Craft Night at the MAH with a hundred audience performers.