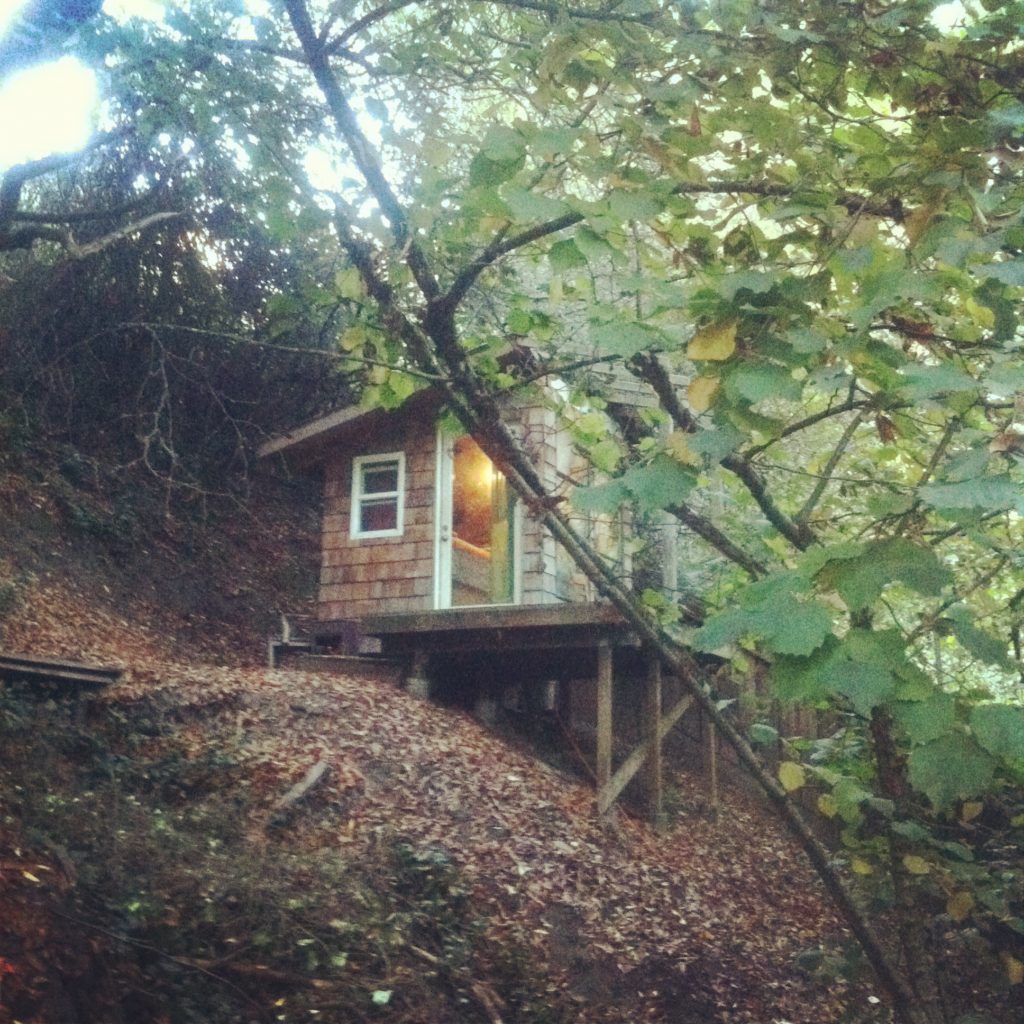 In 2005, I formed a coalition of experienced builders and artists to work on interesting projects that required a combination of building ingenuity and artistic inspiration.
We wanted to help create living, breathing connected living spaces for people, and at the same time, combine our artistic goals, living experience, building skills and specialties to help build real communities and work toward a thriving gift economy.
We asked ourselves: What if, as an artistically inclined carpenter, you were offered a project that enlisted all your most treasured skills and tricks, that tickled you to figure out how to expand your knowledge and courage in how you use your tools and noggin and informational/material resources. and you could give the finished product to that someone with no expectations of return? Just asking the question is a cathartic experience of letting go.
Part of this mission was sharing what we knew. We hosted workshops on basic carpentry through Free Skool Santa Cruz. In these whole weekend workshops, we completed the majority of two building projects.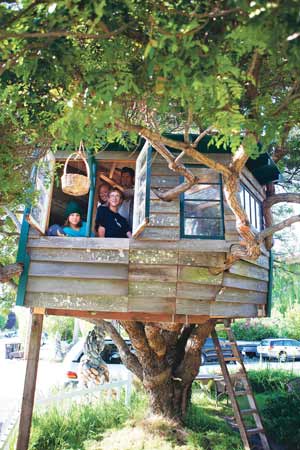 We gravitated towards projects like treehouses, barn-raisings, custom doors, interesting fences, garden gates/arches/arbors, interactive sculptural sitting spaces, stone/brick/broken concrete paths/walls/garden beds, straw bale and cob,post-and-beam timber frame structures, native landscaping, forest restoration, playgrounds for adults and children, hidden spaces, creative decks, all using ecologically safe/sustainably harvested or reused/recycled materials.
In 2005 and 2006, we tackled two big projects: We build a Guest Shack on a hillside overlooking a creek. And for a teenage member of a family, we build his new room, a treehouse in an oak tree overlooking a neighborhood street corner.
 These classes appeared in the Santa Cruz Free Skool calendar:
In this whole weekend hands-on workshop we will built a small guest house on a hillside. We will cover everything from tool use to basic construction principles to foundation to framing. Having beginning carpentry skills will be useful, but not necessary. Attendance of both classes is strongly recommended. Bring any tools you have. Be prepared to take plenty of notes and work hard.