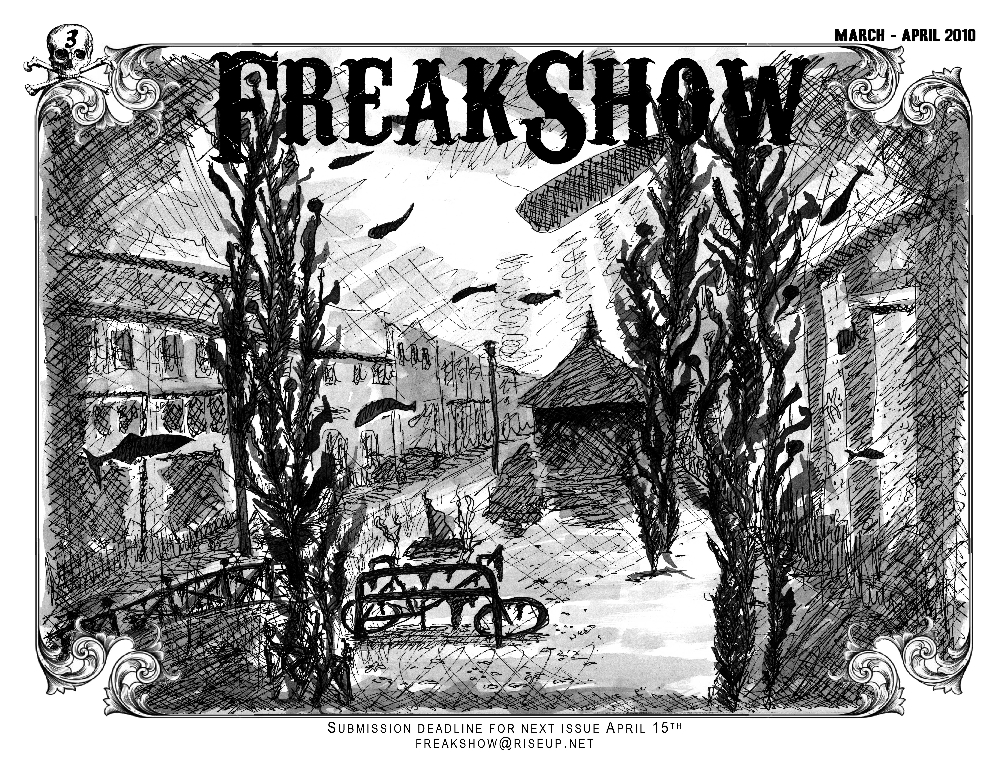 Freakshow, being a Diverse Collection of the Curious & Peculiar, was an independent publication of DIY adverts. Services Offered, Stuff for Sale, Missed Connections, Barters and Trades, Unusual Possibilities, and Public Service messages. Chock full of illustrations and unusual submissions.
For a year and a half starting in 2009, we produced a monthly DIY classifieds and distributed it throughout Santa Cruz. This whimsical publication was free to read and submit.
Unlike other non-commodifiable projects we were working on at the time, contributors to Freakshow were encouraged to engage in gray market commerce. It also included old ads clipped from vintage sources, illustrations from local artists, repurposed graphics, poems, notices, and various announcements.
In an age of digital publishing, it was collaged together on paper, printed on paper, and hand distributed.