This is a grant I recently applied for, a preservation grant for the 230 hour archive of Night Ride.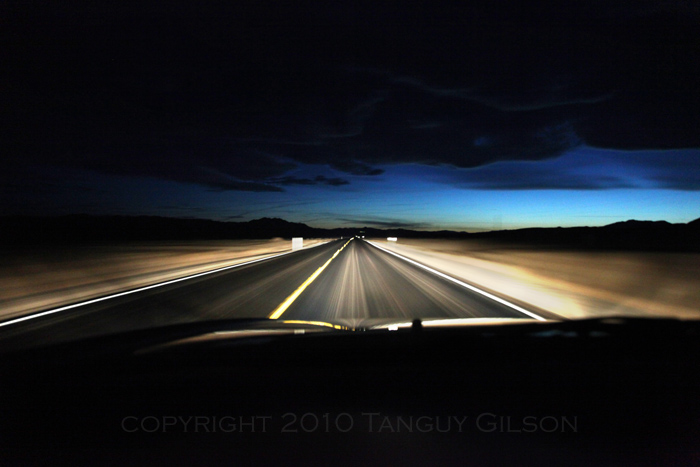 Project Goal
I produced a radio show on Santa Cruz public radio station KUSP for six years between 2001 to 2007, over 120 volumes. The show focused on oral history, storytelling, and personal narrative. I would like to digitize these volumes and make them available in the public domain. A score of these shows can currently be heard at Archive.org. The remaining shows need editing, remastering, and uploading to archive.org.
Project Start Date
01/01/2015
Project End Date
12/20/2014
Collection Description
Professional music recordings
Novice or amateur music recordings
Interviews
Professional non-music recordings
Novice or amateur non-music recordings
Field recordings
Radio/TV broadcasts
Collection Format
Year or range of years of items to be preserved
2001-2007
List of significant performers/persons recorded
The collection focused on the significant personal narrative of ordinary persons, non-fiction story, and public domain recordings.
A brief description of the project
The Night Ride Radio Project proposes a twelve month project to digitize, edit, remaster, and distribute the archives of the public radio show Night Ride which ran between 2001 and 2007, a significant cultural artifact documenting significant personal narrative of ordinary persons, non-fiction story, and public domain recordings. The collection contains 120 volumes, each two to three hours. In partnership with KUSP Public Radio, Free Radio Santa Cruz, and The Internet Archive, all of these recordings will be made accessible to the public through a searchable, website at archive.org.
The personal narrative, interviews, and field recordings featured in the archive are original and not available elsewhere. Night Ride is all about the narrative voice. Written as in literature, or spoken as in oral history. Human beings traffic in stories. Let me tell you about my day, my life, or something that happened to me once upon a time. Stories are dreamy. They take you to other places, other times, other lives. Night Ride makes up an aural collage of story and music, in a kind of mood and tone of an intimate conversation driving with a friend on a late night long-distance drive. Each week, Night Ride explored a different theme.
We are now raising funds to begin digital preservation of the archive. The $6000 requested in this grant would go toward the total budget of $8000 to digitize, edit, remaster, and deliver to the archive.org website, approximately 230 hours of the Night Ride Radio archive.
A brief description of the dissemination plan
The original recordings were preserved on two forms of media, audio cassette or digitally as audio CDs. The archives will be remastered at the highest bitrate practical, 24 bit, 96 kHz. There is no significant art work, CD jackets, or liner notes that accompany the archive. However, a series of graphics to help promote and brand the archives will be created as part of the project. All the digital files created for the project will be stored in a commercial cloud backup system and backed up daily.
We expect to process 10 shows a month to be completed in 12 months, with a final month to put finishing touches on promotion and dissemination of the archive.
The final versions of the audio files will be uploaded to the public-domain Internet Archive, accessible via archive.org. Here they will be searchable and available in a variety of format. Additionally, a Night Ride Radio website will be created to index the episodes available on archive.org.
We are also looking at transom.org as a source to make available copies of the Night Ride Radio archives.
Brief biographies and roles of key personnel
Wes Modes – Project Director
As Night Ride Radio's principle producer, Modes produced, contributed, engineered, or consulted on most of the 120 shows in the Night Ride Radio Archive. He has 30 years of radio experience as a producer, engineer, and general manager, and has served for six years on the Board of Directors of KUSP Public Radio. He oversees staff, quality control of digitization, equipment acquisition and maintenance, database development and maintenance, maintains institutional relationship with KUSP and the Internet Archive, and overall project development. He was the System Architect and Engineer for the Grateful Dead Archive Online, a multimedia archive of thirty years of the band's official and unofficial history encompassing 45 thousand photos, videos, audio recordings, and documents. (Time on project: 5% FTE)
TBD – Digitizing Assistant, Engineer
This position will be responsible for first pass digitizing the entirety of the archive, editing each show, remastering, and uploading the archive. This position will be responsible for maintaining the database and creating detailed metadata for the show, adding biographical information, keywords, and labels. This position should be an experienced audio technician with proven digital archiving experience. (Time on project: 25% FTE)